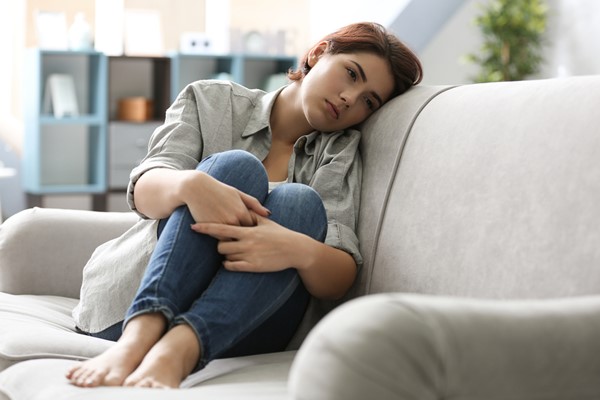 Anyone can be depressed, what separates us is how we deal with it. Depression can set in due to several reasons ranging from loss of a loved one to loss of a job. Just about anything can trigger depression, but it is important to remember that loss of a job or that of a loved one is not the end of the world.
Depression is not a state where anyone should remain. However, if you find yourself in such a state, there is always a way out. Below is a list of some actions you can take.
Don't withdraw from life and people. When one is depressed, it is common not wanting to relate with people. But that should be discouraged. When you remove yourself from life and people, you do one thing, you foster the depression. But don't do that; enjoy life again and relate with people.
Engage in exercise. Exercise helps get your mind off thinking the sad thoughts. Additionally, the endorphins from exercise lift your spirits and are a good antidote for depression. Ensure you take up some form of exercise daily. You should also try to be more active in your daily life. While you hit the gym at least daily and meet other people, it won't be long before you forget to stay in your depressed state.
Face your fear. When the reason you are depressed is due to a job loss, it is possible that you are afraid to start again. In most cases, not only are you afraid of starting, but you're also not sure of where and how to begin again. However, the key to leaving depression is facing fear. Take the bull by its horns and set out to get a new job. Take a free class or improve your skills so that you have more to offer the next situation.
Eat a healthy diet. Studies have shown that a more significant percentage of people that are depressed don't eat healthy food while others don't eat at all for several days. Not eating will not only exacerbate depression, but you will lose nutrients and cause other illnesses. So, it is time to pick yourself up again after this short setback. Take your bath and eat a good meal; you deserve it.
Have a routine and follow it. To leave your depressed state, you need to have a working habit and live by it. For instance, if you are going to the gym for two hours in the morning, visiting the library to take an online class afterward, and seeing a ballgame with friends in the evening, ensure you follow it daily. Of course, if your depression persists or is more than seasonal or situational sadness, consult a professional.